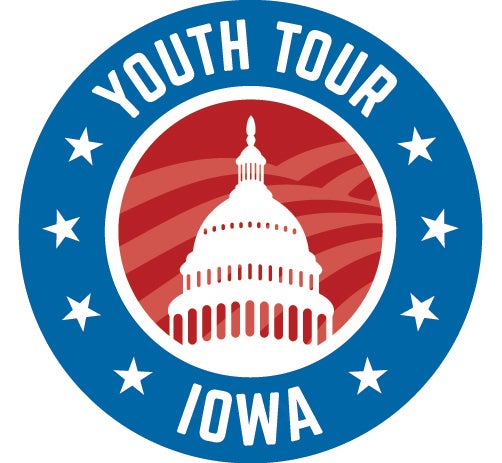 High School Juniors: We want YOU!
High School juniors whose parents or guardians are Butler County REC members or residents of Aplington, Fairbank, Fredericksburg, or Readlyn are invited to apply for the FREE Youth Tour to Washington, D.C., set for June of 2024. After a short interview, we'll select one lucky student to participate.
Approximately 40 students in Iowa will be chosen by their local electric cooperatives to attend. While on the trip, Iowa participants will join students from co-ops around the country in visiting various memorials and monuments, touring the U.S. Capitol and speaking with a few of Iowa's elected officials.
Are you planning to attend college? We offer $500 college scholarships for the top three students applying for the Youth Tour. 
Check back here for more information and an application in the winter of 2023-2024. Deadline to apply will be in the beginning of March 2024.
Contact us at 888-267-2726 if you have questions.